During my 4 decades in and around the trade show industry, I have had the pleasure of meeting and working with some of the most friendly, knowledgeable, and cost-effective suppliers, Associations, and strategic partners in the trade show industry.
Listed below are companies and organizations that support my efforts in a) trade show exhibitor education and training. b) bringing trade show industry introduction to college students that are graduating to the workforce, and military personnel that are transitioning from active duty to civilian life.
They have either taken, support or sponsor my MasterClass education and training programs and I highly recommend that you join the listed Associations and consider the supplier companies to serve your trade show industry needs. For information about how to get your company listed in this area, call/text 630-642-6500. Or email  Richard@ExhibitorTrainingWebinar.com
www.LippmanConnects.com
703-979-4904 Ask for Sam
Producer of  ECEF and the Attendee Acquisition Rountable, Exhibit Sales Roundtable and Large Show Roundtable.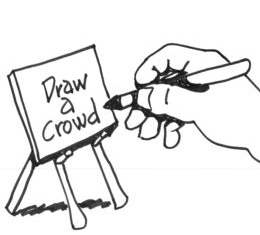 www.DrawUSA.com
214-663-2813 Ask for Charles
Over 40 years experience helping companies coast to coast increase exhibit booth traffic.
www.ELITeXPO.com
847-324-3840
Ask for Chuck Michel
Trade Show Services:  Exhibits – Graphics – Flooring- Lighting – Storage – Labor- Logistics = Solutions
www.myfairtool.com  Ask for Julien
myfairtool is an international digital resource for tradeshow and event planning and tracking.
www.ExhibitCityNews.com
702-309-8023 Ask for Kathy at Ext 3.
Exhibit City News publication is a voice for the meeting, convention, and tradeshow industry with 37,500 readers.
www.isawwa.org
866-521-3595  Ask for Sandi at extension 3.
The Illinois Section AWWA provides resources for the management and advocacy of safe and sustainable water.
www.txla.org
512-328-1518 Ask for Cindy Boyle
Established in 1902, TLA is the largest state library association in the U.S. with 7000+ members that are employed in academics, public, school, and special libraries.
www.siwspromos.com
1-702-327-9042 Ask for Eugene Maresh
Creative sales promotional products. Trade show traffic building "give-away" products and Pre-Show promotion ideas.

www.digitellinc.com
1-800-679-3646 Ask for Steve Parker
"Live-Streaming" Your Trade Show or Event = More attendance… More leads… and Gives Your Local Show Global Reach.
www.mapyourshow.com
1-888-527-8822 Ask for Don Kline
Total Exhibition and Event Management Software for Organizers, Exhibitors, and Attendees — On-Site, In-Print, and Mobile App. Tell your show organizer to look into this for you.
www.wilsonevent.com
508-443-4494 Ask for David Wilson
Meeting and Event Consulting, Planning, and Production
www.marshallface2face.com
330-877-3233 Ask for Roger Campbell
Outbound telephone research and sales lead management.
www.lumographicscenter.com
305-301-2145 Ask for Moe
South Florida's finest source for printing, embroidery, silk screening, signs, banners, sportswear.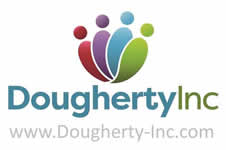 www.dougherty-inc.com
888-400-1029
Strategic planning meeting facilitation for non-profit organizations and municipalities.